Trump, Pelosi remain far apart on the border wall issue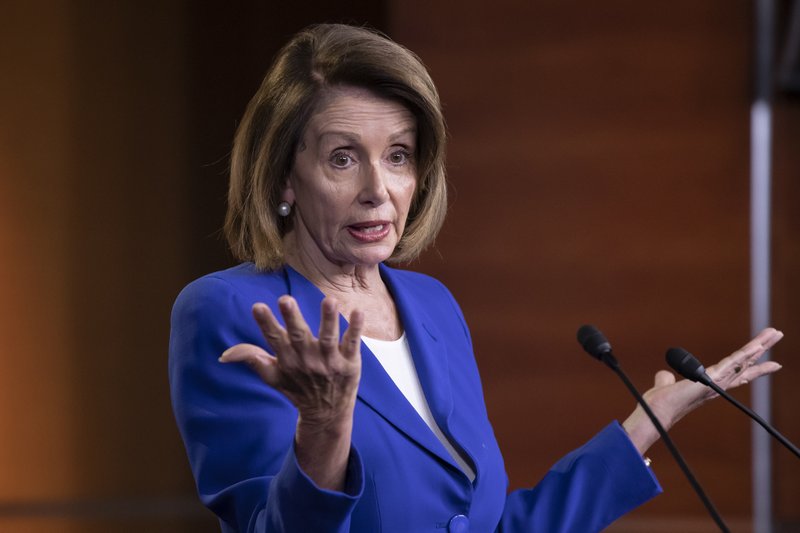 WASHINGTON (AP) — House Speaker Nancy Pelosi has declared that there'll be no "wall money" in any compromise border security deal as she and President Donald Trump signaled that congressional negotiators may never satisfy his demands for his cherished Southwest border proposal.
Trump, who in recent weeks has expressed indifference to whether the term "wall" or something else is used, clung with renewed tenacity to the word that became his campaign mantra, declaring, "A wall is a wall." Yet in a series of tweets and statements, he issued conflicting messages about what he'd need to declare victory and suggested that merely repairing existing structures along the boundary could be a major component of a triumph.
---
World's Largest Pension Fund (Japanese) Suffers $136 Billion Loss
BLOOMBERG — The world's biggest pension fund posted a record loss after a global equity rout last quarter pummeled an asset class that made up about half of its investments.
Japan's Government Pension Investment Fund lost 9.1 percent, or 14.8 trillion yen ($136 billion), in the three months ended Dec. 31, it said in Tokyo on Friday. The decline in value and the rate of loss were the steepest based on comparable data back to April 2008. Domestic stocks were the fund's worst performing investment, followed by foreign equities. Assets fell to 150.7 trillion yen at the end of December from a record 165.6 trillion yen in September.
Donald Trump Jr. calls out Schiff after reports say that blocked phone calls weren't to fathe

r
Atlanta boosts cell capacity to keep Super Bowl fans connected